New England is peppered with antique barns in various states of disrepair, and saving them is central to our mission.  Timber-framed barns are icons of the New England landscape.  They connect us to our agrarian and architectural history and contain centuries of embodied energy.  But many other books, such as Field Guide to New England Barns and Farm Building, and Big House, Little House, Back House Barn can wax poetic about barns better than we can.  Instead, we revel in the dirty work of preservation, which begins with a barn assessment.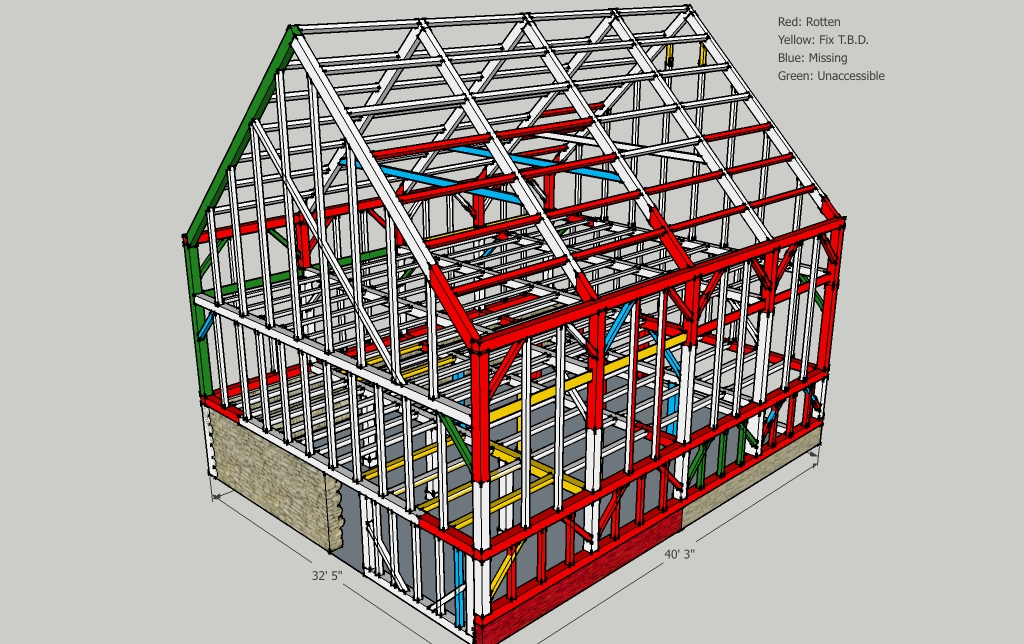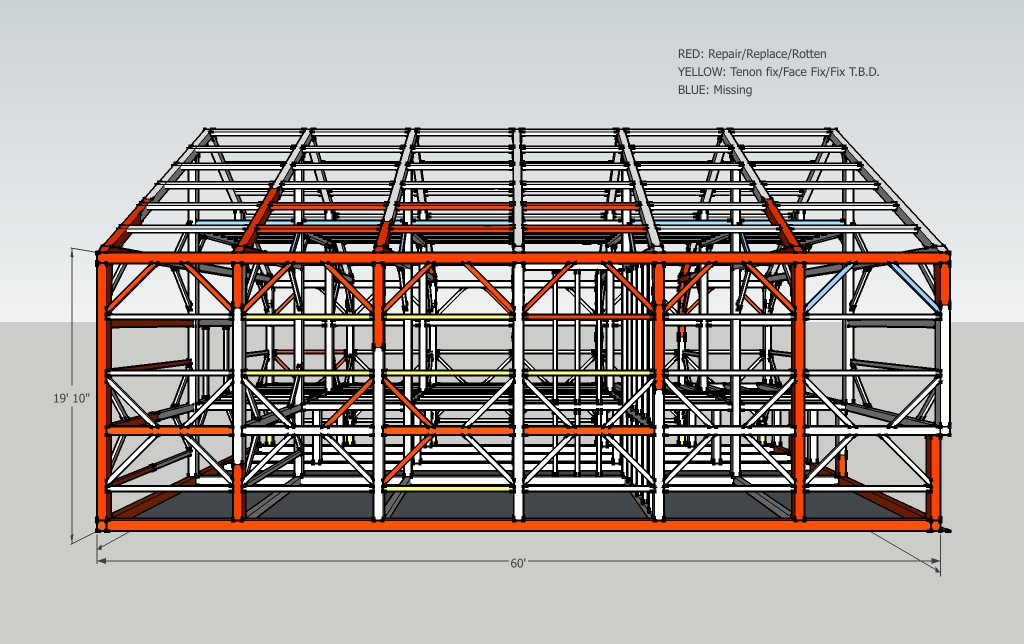 A barn assessment documents the frame by measuring the size and condition of its components.  Depending on the level of disrepair, this may include its roof, foundation and exterior elements.  Arron, or a member of the crew, spends a day taking photos, measurements and sticking the framing members with an awl to determine their level of rot.  Then we make a 3D drawing of the barn, identifying the areas in need of repair.  This helps the owner to visualize the scope of the project, and Arron to make an accurate estimate of the costs.
To the left are two barn assessment models we made last week.  Red indicates rot, Yellow indicates repairs to be determined, Blue indicates missing elements and Green items couldn't be accessed.
If you are interested in a barn assessment, call Arron Sturgis at 207 – 698 – 1695